We believe in the power of live events and experiences to change the world for the better. That's why we're passionate about not only building events for our clients, but also teaching our clients' and their teams to be self-sufficient, highly-skilled events professionals. We're so passionate about teaching others about event production that it's a core part of our mission.
We also understand that not everyone has the staff or bandwidth to dedicate to the detailed and often complex tasks required to dream up an event and breathe life into it. So we're available to create TURNKEY EVENTS for our clients, as well as take on a supporting role in your event's CRITICAL PATH to success, like music or alcohol program development and operations, box office and admissions management, or VIP program creation. And for those organizations with the staff to handle the work, but want to tap into the insight and experience of our events industry experts to discover ways to build bigger events, streamline your operations, or find new ways to generate revenue, the Foundation Events team is available to help in a CONSULTING role. We'll dive deep into your organization's challenges and opportunities to create plans, processes, and solutions that your team can leverage to produce incredible events in-house.
TURNKEY EVENTS
Visioneering
Whether you have the seed of an exciting event concept or no idea what type of event might achieve your mission, engagement, or financial goals, we've got your back! Our team has a decades-long track record of envisioning events and experiences ranging from intimate fundraisers to in-flight, museum, and retail experiences, as well as some of the largest music and food festivals, themed/destination entertainment, concerts, and conferences. We'll work with you to understand your organization, goals, audience, budget, and other key variables, then craft a vision for your event that resonates with your audience and embraces your business priorities.
Production
From Buffalo, NY to Nashville, TN – and many places in between – our team has built a network of key connections in the events industry, which helps events come to market faster. Need a venue in Nashville that seats 10,000? We're familiar with so many venues that we likely already have a relationship with a great location for you. We can easily develop site layout, emergency plans, and other systems to ensure a safe and fun guest experience that satisfies the concerns of local fire marshals, health departments, and other jurisdictional entities. If your event requires an indoor or outdoor venue to be upfitted with crowd barricade, generators, bathroom facilities, tents, or staging/lights/audio, we know (or can easily find) the best contractors and gear at some of the best prices.
Logistics
With a great vision in place and production tasks complete, success hinges on the quality of the logistics effort powering your event. Keeping all the trains running on time is no easy task, coordinating and directing site setup, working to ensure that multiple vendors arrive in the right order for a streamlined and efficient install. From generators to barricade, lighting and staging and sound, to portajons, food handling equipment, and more, our team excels in working with contractors to deliver incredible results, every time. Let's not forget exhibitors and vendors, admissions and food and beverage ops, VIP experiences, and a host of other event components that must work in concert to create a flawless event experience. And when things don't go as planned thanks to heavy traffic, weather, or supply chain shortages? We improvise, adapt, and overcome.
OUR WORK INCLUDES:
COMPLEX / LONG-DURATION EVENTS
Interested in producing a highly complex or long-duration event? Our events professionals have produced complex multi-day events like fairs and festivals as well as multi-month Halloween-themed haunted attractions, conferences and conventions, concerts and concert series, alcohol-focused events, ceremonies, and community celebrations. We can handle all aspects in a turnkey engagement or specific parts of your event, including scaling up production and operations teams across multiple cities or states, to ensure your event runs smoothly.
PROJECT SPOTLIGHT: THE FIGHT AGAINST FOOD INSECURITY
As the COVID-19 pandemic closed businesses and disrupted supply chains, Fairfax County, VA tapped a member of our team to create and lead a logistics operation to ensure critical food supplies reached families in need. One year and 65 food distributions later, more than four million pounds of food were distributed across six Northern Virginia sites, along with 70,000+ pounds of pet food.
CRITICAL PATH SERVICES
Unlike TURNKEY EVENTS, where we take on complete end-to-end responsibility for your events, our CRITICAL PATH SERVICES offer solutions to one or more components of your events. Depending on your event's needs and budget, we can manage your box office and admissions operations, create an emergency plan, help you find and secure a venue, or any of a number of other critical tasks.
Interim/Fractional Events Exec
You've lost your events lead but haven't yet found a replacement. Our team members can serve as dedicated interim events leadership inside your organization. They can also be retained in fractional events leadership roles, balancing your event production needs with budget limitations.
TICKET SALES PLATFORMS

With so many ticketing solutions available these days, how do you pick the right one for your organization? We bring extensive, hands-on experience with many ticketing platforms, from eventbrite and hauntpay to ticketmaster, etix, and more. We'll help you select one that best aligns with your venue and event(s), but also has the features to power marketing and engagement strategies to boost sales and revenue.
MUSIC PROGRAMS
You'll find this out eventually – we're music nerds. It's true. We love music and we love developing music programs for events that feature incredible local and national talent. We'll recommend performers, negotiate contracts, ensure staging/power/audio and performer comfort are squared away, and will be on-site throughout the event to solve problems before they arise.
OUR WORK INCLUDES:
IMMERSIVE / THEMED EXPERIENCES
We love producing immersive, themed events and experiences that delight our guests' senses. From ground-shaking fireworks shows to Halloween Haunts that integrate laser and fog and scent effects, to holiday events that create unforgettable memories through bespoke concessions menus and lighting features, our team has the creative and practical experience to solve your event challenges.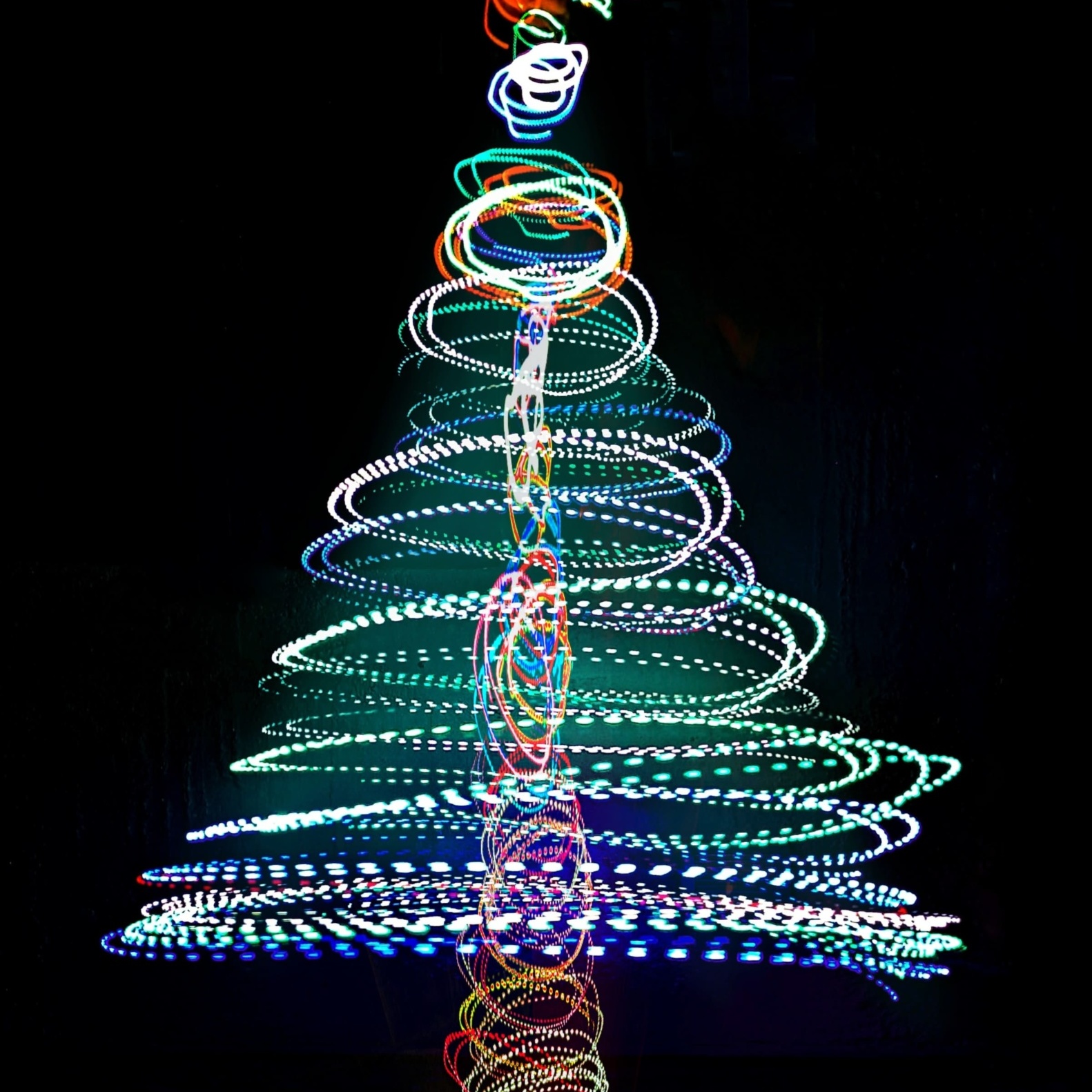 11TH HOUR EVENTS LEADERSHIP

Thanks to a rocky economy and COVID-19, event producers are facing increasing instances of key staffers departing their teams with only weeks (or days!) until event kick-off. With expertise across many areas of event logistics and operations, our team members are able to be plug-and-play replacements to your key staff members for the duration of your event, whether it's a single day, a week, or a month or longer.
BOX OFFICE + ADMISSIONS

Not sure how to create a box office and admissions plan that's optimized for efficiency and revenue generation? We're experienced with multiple ticketing platforms and are intimately familiar with how to find synergies between your ticketing platform, sales strategies, and marketing to drive ticket sales and increase revenue. We're also well-versed in setting up efficient admissions systems, optimized for crowd control and ease of day-of ticket sales, ID checking, and guest services.
ALCOHOL PROGRAMS
Event guests LOVE alcohol programs! There is such innovation in both the national and local alcohol industries across beer, wine, ciders, and spirits, that there are many ways to integrate alcohol into General Admission and VIP experiences. Working safely and effectively within these industries is challenging, however, with permitting, purchasing, and compliance regulations changing not just between states but from county to county and venue to venue.
DEVELOP & NEGOTIATE CONTRACTS

Contracts are the foundation upon which event outcomes are built. When producing an event, what goes into a contract sets expectations for performance and accountability. But what should be IN a contract with a venue? What about a contract with a tent provider, food vendor, or band? How should contracts change when you're an event presenter instead of a producer?
VIP PROGRAMS
VIP programs are exciting opportunities to create bespoke experiences for a limited number of guests while opening up unique revenue opportunities through higher ticket prices and sponsorship opportunities. We've created many VIP experiences – including decorated lounges, viewing areas, early admission, exclusive performances and more – for county fairs and music festivals, themed entertainment, lavish fundraisers, and other events.
EMERGENCY PLANS
Emergency plans are industry best-practice, often required by state or local laws, and should take into account man-made, natural, and technological emergencies ranging from localized to regional, planned to unplanned. Our team has real-world experience in creating emergency plans based on their hard-earned successes (and occasional failure) in safety planning along with extensive experience interfacing with emergency managers, law enforcement, hospitals, and fire-rescue departments.
OUR WORK INCLUDES:
UNIQUE EXPERIENCES + ACTIVATIONS
Whether you need help building an event from scratch, developing a program targeted at a specific audience, or simply have room to fill at your event, our team has a long history in developing unique experiences and activations to engage and wow your event guests. Let us help you create main-stage or side-stage musical performances, "battle of the bands" or karaoke contests, "best of" competitions, silent discos, fun and educational hands-on art and science experiences, petting zoos, food courts, VIP programs, carnivals, fireworks, food and alcohol tasing events, casino nights, and more!
AND…
FOOD + BEVERAGE FESTIVALS
Interested in developing a complete festival based around a food or beverage theme (e.g., tacos, mac and cheese, chocolate, milkshakes) or simply creating a food-focused activation as part of a larger event? Our team brings extensive experience working with local restaurants and food trucks, national restaurant groups, and the bartenders and high-end mocktail producers needed to bring events to life. We also enjoy strong relationships with local health departments to ensure food festival and activation vendors are informed of health code requirements and are supported in their compliance efforts.
VENUE SELECTION
Have an event concept in mind but not sure of the best venue for it? We can help! We have existing relationships with many venues throughout the South and Northeast, but are well-versed in identifying new venues outside of our usual suspects. We're able to engage with venues as part of early research to determine general suitability, then visit one or more venues to ensure they meet all event needs from power to parking, lighting to staging, emergency egress, seasonal appropriateness, and more. Then we'll help you negotiate the best deal possible with the venue while ensuring the rental contract best supports your event's success.
MANAGING VENDORS

Successfully managing vendors can make or break an event. Our team can take on all phases of vendor management, including: initial identification of potential vendors; outreach and recruiting; initial permitting (health, tax, etc.) and compliance support, and day-of-event logistical support, from load-in and operations to end-of-day load-out.
GUEST + VENDOR SATISFACTION

It's almost universally easier and less expensive to retain a customer – or event guest or vendor – than it is to find a new one. One of the easiest ways to ensure you keep your event guests and vendors happy is TO ASK THEM! There are various approaches to this, including interviews, surveys, comment cards, and more – that can be implemented across in-person events, postal mail, via email or text, and other channels. Honest feedback from your actual target audience(s) is the best way to identify weaknesses in your existing event plan and to identify opportunities for achieving greater success in the future.
RECRUITING + MANAGING DAY-OF-EVENT OR RUN-OF-SHOW STAFF

Live events and experiences typically require many, many workers, from parking and admissions to concessions, merchandise sales, guest services, bartending, security, performer support, and more. Most organizations who produce events simply don't have a staffing depth to accommodate 20, 40, 60 or more event worker roles. Our hiring managers are adept at identifying local talent to fill these roles and can handle everything from marketing these job opportunities through screening and hiring, day-of-event management, payroll, and other tasks.
OUR WORK INCLUDES:
LARGE-SCALE COMMUNITY FESTIVALS + FAIRS
If you're interested in developing a very big festival, fair, or other event, let's talk! "Very Big" can mean a number of things, from a large site footprint to high attendance count, perhaps high-visibility in your community, long-duration, or some combination of the above. Out team has produced destination/themed events attractions with 1/2 mile and mile long experience "trails," as well as holiday fireworks shows and concerts spanning 50 acre sites, county fairs, and other events that are high-performers in terms of footprint, attendance, complexity, and length of run.
CONSULTING
Our consultants are experts in the events and experiences industry and will work with your team members to develop a deep understanding of the opportunities and challenges presented by your organization, its mission, audience, venue, budget, and more. We'll develop a plan customized to your organization's reality that will help your team succeed in building powerful, mission-forward events.
FINDING THE WHY
Creating an event "just to make money" is often a bad idea, as it isn't particularly oriented to resonate with your target audiences or drive your mission forward. Before undertaking any significant event planning processes, it's imperative to "find the way" behind your organization's event. Knowing why you're producing an event helps you play off mission and audience touchstones to create events that meaningfully connect with existing fans, creates a clear, marketable story to attract new customers, and shapes an end-to-end event experience that serves as a foundation for positive outcomes.
VOLUNTEER MANAGEMENT

Integrating volunteers into your event production and operations can be a great way to engage with your most enthusiastic supporters while also reducing direct expenses for your events. But how do you recruit, train, oversee, and retain event volunteers? From initial recruiting through care and feeding of volunteers, matching volunteer roles to their interests, and post-event recognition, we'll tap into our experience to help you build a volunteer management program designed to build loyalty with your volunteers, save your event money, and deliver outstanding experiences for your guests.
BUSINESS PLANS FOR EVENT VENUES

Do you control a venue that might be perfect for events, but you're not sure how to get started? You might be a shopping center with more than enough parking to accommodate a circus or carnival. Perhaps you run a sports complex with an ice rink with thousands of seats for hockey games, and you wonder about producing concerts in that space. We'll work with you to imagine the practical, achievable possibilities given your venue's assets and limitations, then determine whether you're best suited to being a presenter or producer of events. We'll help you build the contracts, pricing, and business model to bring your venue's events business to life.
OUR WORK INCLUDES:
BEER, WINE, CIDER, & SPIRITS
Our team frequently produces events and experiences that integrate beer, wine, cider, and spirits into both general admission and VIP programs. Whether it's a festival whose main focus is on highlighting national or regional or local alcohol products, or a single activation or event-within-event, we bring the relationships with various alcohol producers and insight and experience working with the alcoholic beverage control agencies in many states needed to deliver exceptional programs and outcomes with high levels of regulatory compliance and safety.
Connecting with your audience.
Engaging stakeholders, participants, clients, and guests is perhaps the most challenging and most necessary element of management today. Using a set innovative engagement theories, Feil Management will guide your team in the development and implementation of a strategic engagement plan. The five-step process treats each stakeholder as its own micro-market, providing personalized ROI for each individual as well as your organization.
BRINGING EVENTS TO LIFE

While we love having you as a client, one of our mission objectives is to help event-producing organizations develop the internal capacity to produce an event with no (or limited) outside support. As consultants, we're happy to work with you to, for example, envision a specific event that meets your goals, develop the timelines and budgets and other step-by-step plans for producing the event, as well as the logistics framework for success during the event itself. We plan it together, your team then does the heavy lifting by following the event plan.
PRODUCING VS. PRESENTING EVENTS
Should you produce or present events? The decision is often driven by your organization's available event space, finances, equipment, and other factors. Event-producing organizations bring a lot of resources to the table, from financing and venue space to staff and equipment, driving down production costs. Presenters, on the other hand, may own a venue but not have the in-house staff or equipment needed to produce an event. For those organizations, it may make more sense to develop a business plan to attract outside event producers, allowing your venue to be the foundation upon which other events are built.
360 EVENTS AUDITS
Our 360 Event Audits are engagements in which multiple members of our team assess your events program from its earliest stages through post-event engagement with your guests. We'll examine everything from how your planning process unfolds to how you work with vendors and contractors and performers to build your event. We'll review marketing messaging and ad buy strategies, how you interface with local regulatory agencies, your day-of planning and operations, and post-event assessment of event metrics to develop critical insights for achieving greater event success in the future.
Marketing
Even the largest, best-resourced organizations need to think hard about how to market their events to potential guests. From determining the right budget to selecting the best channels (online, mobile, broadcast, print, etc.) to strategies for leveraging owned, earned, and paid media, we'll help you create the messages, timelines, and buys needed to effectively spread the word about your event.
RISK MANAGEMENT FOR EVENTS
Managing risk at your event is a complex job, requiring not only specific domain knowledge but the development of strong connections with your venue, local jurisdictional agencies, and organizations including security, law enforcement, and fire-rescue agencies. Knowing what risks are out there, as well as how to mitigate them, is an area we excel in, with highly experiences event producers and even a first responder on our team.
SPECIALTY PROGRAMS
Specialty programs are a way to differentiate your event, engage with niche audiences, and generate additional revenue. Our background includes developing specialty programs featuring main-stage or side-stage musical performances, "battle of the bands" or karaoke contests, "best of" competitions, silent discos, fun and educational hands-on art and science experiences, petting zoos, food courts, VIP programs, carnivals, fireworks, food and alcohol tasing events, casino nights, and more!
EVENT MENTORING

Are you looking to help develop one or more of your in-house team members' ability to envision, produce, and manage events? Maybe you've had trouble integrating diverse boards or committees into your events development process. We're available to serve as event mentors, sitting in on meetings to offer advice and guidance, as needed, while your team is able to stretch its wings and grow. Think of event mentoring as training wheels for your future in-house events professionals!
EVENT METRICS + ASSESSMENT
Our team brings a deep history of capturing feedback from events across a number of channels – from website performance metrics to marketing and sales patterns, social media data, attendance numbers, and guest interviews and feedback. We excel at knowing what data matters, as well as what insights and innovations can be extracted based on the type and quality of data available.
OUR WORK INCLUDES:
MISSION-FOCUSED EVENTS
Nobody builds events just for the sake of doing events. Wait. That's not quite right. Nobody SHOULD build an event just for the sake of doing one. Having an intimate understanding of your mission, organization goals, and audience is key to developing a vision for your event that resonates with potential event guests and orients your event for success across outreach, engagement, and revenue. We've worked with Mid-Atlantic counties to develop and revenue fairs that reflect a clear mission, developed large-scale events to drive forward a nonprofit art center's mission of arts appreciation and education, helped historic sites grow awareness while generating much-needed income, and more.
Let's Chat About Events Education!